Minecraft VR allows you to explore the game in a new way, and it doubles the fun you're having. So, if the VR feature isn't working, then that is bad news. There are several reasons why it might not be working, and these will be determined based on the system you're using to play your Minecraft.
If you're using a PlayStation, the likely causes are different from those of the PC version. In this post, we will offer you detailed information on the most likely causes and solutions for both PlayStation and PC.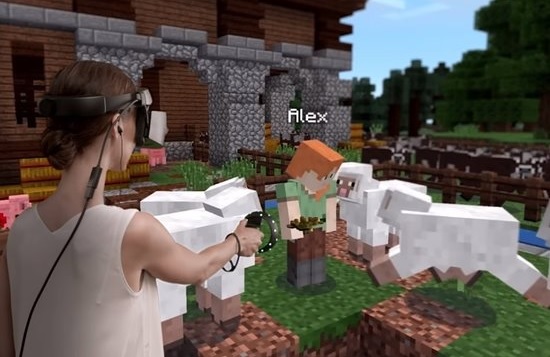 Minecraft VR not working: How to fix (PlayStation)
1. Turn off supersampling
This has been found to be the main cause of most glitches on Minecraft. It's causing the blue screen and error codes, which are stopping you from enjoying your game. What you need to do is to disable super sampling.
Go to your main menu and tap on settings >> Tap on "sound and screen" >> Go to video output settings then tap on "super sampling mode" >> You will see a box. If the box is checked, you'll have to uncheck. Then press "ok" >> Try opening your Minecraft again to see if it isn't showing any error codes and if it's working.
2. Delete and reinstall
Deleting your Minecraft and reinstalling it is another way to make it work. Your saved data is different from your main game file so do not worry about losing your saved data.
Go to your main screen, then to Minecraft >> Press the options button and delete it >> Go to the main menu and click on Library then go to purchased not installed >> Find Minecraft and then download and install it >> After installing it, press options and check for updates. Make sure you update it to the latest version >> You can start enjoying your game.
3. Delete corrupted data
This solution isn't as common as the others, a few people have tried it, and it solved the problem.
Go to your main folder and then go to settings >> Go to system storage and tap on your saved data >> Click on Minecraft. There is a folder named corrupted data. If you see it, click options then delete it >> If you don't see "corrupted file", then this is not the cause of the problem, and don't delete anything.
Minecraft VR not working: How to Fix (PC)
If you're seeing error code 0X803F8001, it's usually because of these reasons — Windows 10 is not updated, a corrupted or incomplete Minecraft install, and in some cases some other unknown issue.
There are quite a few things you can do to fix the problem.
1. Uninstall and reinstall Minecraft
The issue might be that your Mahjong Minecraft has been corrupted, and it's currently not available in your account. Uninstalling and reinstalling it can solve the issue by giving you a new installer and files that will fix the issue.
Hold down the "Win key" and press "I" >> Go to the "App & Features" page. Then find Minecraft and click on it >> Choose "Advanced options link", then click on reset >> Now you'll open your Microsoft store then in the search bar type Minecraft >> Select Minecraft from the drop-down menu, then click on "Get". Launch Minecraft to see if the issue has been resolved.
2. Check for Windows 10 update
This is another method you can use to solve this issue. Updating to a new game patch can resolve the issue of error codes, besides, it's a good practice to routinely check for updates.
Click the "Start" button then in the search box type updates and press "enter" >> click on "check for updates" >> Windows will start scanning and downloading updates or patches if they are available. Click on "Install now"
Once it has finished installing, check your Minecraft to see if it's functioning properly now.
3. Turn off Real-time protection temporarily
It is possible the Security software Windows Defender misunderstood your software and blocked it to protect your system. Turning off the settings can allow your system to access Minecraft, thereby allowing you to run it without error codes.
Press Win+Q, then type in "Security" and click on enter >> Click "Virus &  threat protection" >> Click on the Manage settings link >> Below real-time protection and Cloud-delivered protection, toggle the switch >> If you get the User account control dialog, select "Yes" each time it appears >> Restart your computer and check your Minecraft. The issue should be fixed now
Wrap-up
Some of these solutions might take a long time, such as the installation of updates. You'll have to be patient, however, there is no guarantee that it will work so you'll have to try other methods as well. Most people only try one method and ignore the rest, and then conclude that their Minecraft account or their PC/Game Console is faulty. All you'll need is the patience to try it all, and it usually pays off.