The Hypixel game server has been widely accepted since it was launched in 2013 and currently sits as the biggest active game server on Minecraft.
The Hypixel provides many functions and games that make it popular among gamers worldwide such that it has over 100,000 subscribed users.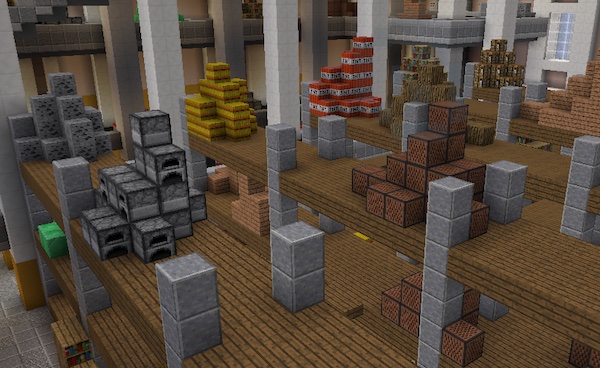 Game Modifications on Hypixel
There are several games on the Hypixel server including Hide and Seek, BedWars, SkyWars, Murder mystery and more, and each of the games has its different features.
However, one thing all the games have in common is the influence of unfair advantages, some of which come up as a result of the game modifications made to the Hypixel server.
Game mods/ modifications allowed on Hypixel in Minecraft are all in a bid to improve functionality and gaming experience for all users and usually include performance mods, visual mods, and gameplay mods. But some of these modifications are taken advantage of and used in the form of hacks and cheats.
In order to eliminate these unfair advantages in gameplay especially for multiplayer games several means have been devised, one of which is hiding your Hypixel activity.
How to Hide Hypixel Activities on Minecraft
Many Hypixel subscribers choose to hide their game activities or status and not just to avoid the influence of unfair advantages in their games but also to reduce lagging on their game and to reduce the ping size for some other users.
Hiding your Hypixel activities restricts other game users from seeing what you have viewed on the server earlier on and your gaming activities, and it restricts views to your online or offline status such that other users can't tell when you're offline or online.
You can do this in several ways either by changing your privacy settings/preferences on the Hypixel server or by hiding your server IP address.
To hide your Hypixel activities by changing your privacy settings) preferences, follow these steps:
Open your profile page by tapping on your game username.
Scroll through the options that pop up and uncheck the show online status
Once done save the changes made.
Once the changes are saved, no other Hypixel user with your username or connected to your game world would be able to see whether you're online or not.
However, it is possible that despite unchecking the status box and saving changes other users are still able to view your activities. To correct this if it happens: 
Visit this address: https://hypixel.net/account/preferences
Log into your Hypixel account
Scroll through the options to the bottom of the list
Uncheck the boxes relating to showing your online status and showing your activity.
Save your changes
Once this is done your status and activities will be completely restricted from being viewed by other users. You can also change the settings back to allow others to view your status and activity by following the same steps and checking the required boxes.
Another way to hide your server activities and status would be to hide your IP address.
An IP address is a set of special numbers that every internet-enabled device has, and the IP address is important because you will be unable to access the internet without it.
You can hide your IP address using several means which include:
Using a Proxy
Using a Proxy server is the equivalent of using an intermediary between your device and the internet. Proxy servers have their IP address and ensure your device reserves anonymity by getting responses from the internet about your query and passing it on to you.
Hypixel provides Australian (AU) and European (EU) proxy servers that can be used by gamers all over the world but the IP addresses of one proxy server can't be transferred from one region to another.
To use a Hypixel proxy server simply connect to mc.hypixel.net and then you'd automatically be redirected to the closest proxy server.
However, you should know that using a Proxy server could cause your game to lag significantly.
Using a VPN
Virtual Private Network (VPN) acts as a third-party server that encrypts your IP address so it can remain hidden. You can use a paid VPN like NordVPN or VyprVPN which both have large IP pools.
However, using a VPN on Hypixel can be quite risky as it can cause a temporary or permanent ban on your account. The reason for the ban is usually because hackers and botters use VPN to make game modifications or get unfair advantages that go against Hypixel and Minecraft guidelines. If your account gets banned for using a VPN you can always send an appeal to the Hypixel team and prove you weren't using it to get unfair advantages.
Whether you choose to hide your Hypixel activities by modifying your preferences or you choose to do so by hiding your IP address using a Proxy server or VPN, the process is quite simple and could go a long way in ensuring the best gaming experience as long as you exercise care in using any of the methods given.