If the Fortnite 2FA code isn't working, then you must have done something wrong. We will talk about the causes before we go into the solution. There are three reasons why you aren't receiving the two-factor authentication (2FA) code for your account.
If you're not receiving the 2FA code via your email address, that means you must have set it to be sent to the authenticator app or SMS.
Try checking your phone for an SMS when next you're trying to log in, or you can look to see if you have downloaded an authenticator app when you were setting the 2FA for your Fortnite account.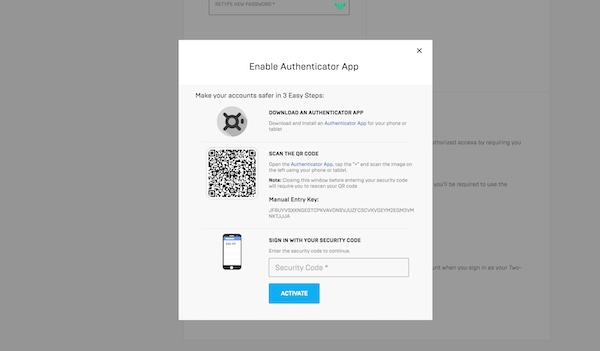 If you're sure you set the 2FA to be sent to your email, then it's possible the email is in transit and it's just being delayed for some reasons. There are some things you can do —
Epic Games stated on their page that if the 2FA is being delayed due to an error, it will be resolved within a few minutes. Wait a few more minutes for the code to reach your email inbox.
Go to your spam folder and check it there. Also, make sure you are whitelisted to receive emails sent by Epic Games (@epicgames.com, @acct.epicgames.com, and @accts.epicgames.com). If you don't find it in your spam folder, you can refresh your inbox after a few minutes to confirm it's there.
The longest you should wait for is 10 minutes, and if you still don't receive the code, visit Epic Games website and click on Contact Us, then submit a support ticket so that they can help you resolve the issue.
If the issue is that you don't have access to the email address that you registered to your Epic Games account, you will also tap on Contact Us and then submit a support ticket.
How to enable 2FA for your Fortnite account
Log in to your Fortnite account >> Click on account settings >> To view your security settings. Click on the PASSWORD & SECURITY tab >> A page will appear, and at its bottom is the TWO-FACTOR AUTHENTICATION heading >> Since you chose to receive it via authenticator app you will have to choose email now. However, if you want it to still be sent to the authenticator app then just leave it.
If you're trying to switch from Gmail to authenticator app then you will choose 2FA Gmail. However, you'll have to use a good authenticator app, and here are a few common ones that can be found in your mobile device app store — LastPass Authenticator, Google Authenticator, Microsoft Authenticator, and Authy.
Whichever way you want to receive the 2FA, it will work for you. The important thing is that your account should have 2FA.
Fortnite 2FA Code Not Working? Here's The Way Out
Either you're not getting the code or you're getting the code but it isn't working; whichever one it is, the solution is out of your hands. Moreover, it is hard finding someone that experienced this.
The only solution available is to contact Epic Games. Visit their website, tap on Contact Us and then submit a support ticket. They will help you resolve the issue.
However, if you bought the account from someone, and even after changing its settings, it's possible the code is being sent to that person, and the only thing you can do is to contact the person and ask for the code. Fortnite doesn't support this act, so asking them for info on how to resolve this isn't possible because it can lead to your account getting banned.
Conclusion
Two-factor authorization (2FA) is strong protection used by lots of online platforms and it's very good to set it up on your account. Even if you face a little issue with it, don't be discouraged to deactivate it. It will save you when the time comes, such as when hackers are trying to gain access to your account.